Establishing a Job Agency
If you are looking for a quick and simple way to start your own job agency, you are in the right place.
We have years of experience and with many successful job agencies behind us. That is why we can offer you professional help with the establishment of your agency. We will provide you with all the necessary documents, permits and other formalities. We will inform you of the individual procedures, we will notify you of the various administrative steps and controls that are linked to the establishment. We will represent you before the authorities, we will handle the correspondence and, at the end of the administrative procedure, we will pass you a decision of granting the appropriate licence.
Our service includes finding and securing a responsible representative (guarantor), who is an essential part of every Job Agency in Czech republic. Within the framework of the complete service we will also ensure the creation of a brand new company exactly according to your requirements. We will verify the correctness of your chosen name with the Commercial Register, we will arrange the formalities related to the notarial registration and registration in the Commercial Register and obtaining the trade license. Our collaborating law firm will also provide you with professional legal service during the proces.
Leave us your worries and save your own time and money.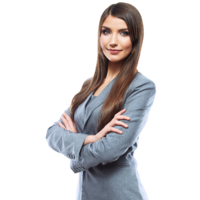 ---